Choosing The Right Precision Machining Partner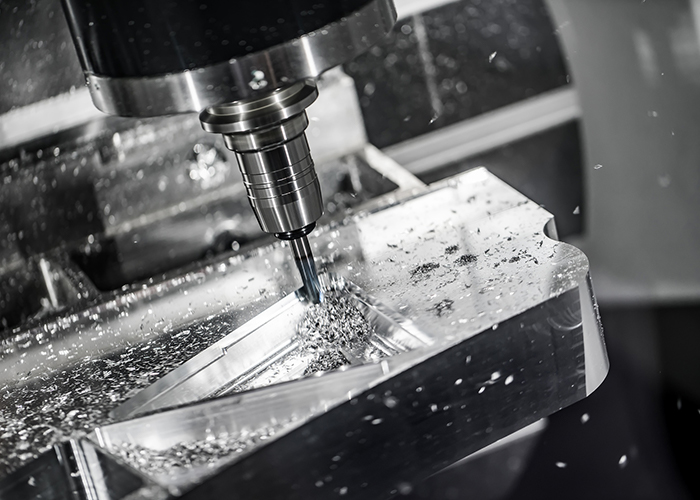 Machining and Machined Components are the heart of every manufacturing industry. Special Turned components, precision machined components, CNC machined components are used in all most all industrial manufacturing systems. When you are looking for the right precision machining partner for your application components, the following things should be considered for a long term reliable service. A right machining partner can help make your production process smooth and easy. Below are a few tips in choosing the right machining partner for your business.
1. Knowledge & Expertise
Expertise in machining is one of the most important factors to consider when choosing the right machining partner for your business. The core technical team, machinists, CNC experts, raw material specialist and the core team's collective expertise plays a huge role in the outcome of the end product. At Bhansali, we ensure that each of our staff is highly skilled. Right from choosing the perfect raw material to the end product, every step is meticulously processed for an outstanding product that meets a project requirement.
2. Experience Matters
Nothing can beat experience. Huge experience in manufacturing precision components and turned fasteners helps the machining provider easily understand your requirement. A perfect machining partner can suggest you the best manufacturing strategy for the perfect products at the lowest cost. This is possible with huge experience in the industry.
3. Equipment & Technology
Technology plays a very important role in machining. A machining partner with infrastructure boasting of the latest state-of-the-art machinery, tools, processes can bring you a huge advantage. Such partners go a long way in producing products in a given time. A machining partner should always keep pace with changing technology. Bhansali Precision components are considered one of the most reliable machining experts because of our huge investments in equipment and technology.
4. Capacity
Manufacturing capacity is one of the crucial factors that should be accounted for when choosing the right machining partner. When your business expands, so is your requirement. Your machining partner should have the capacity to scale as per your needs. Hence a growing company should always keep this aspect in their checklist when choosing the best machining partner for their business.
5. Additional Services
A CNC machining service provider can go a long way by providing additional services. Additional services like custom machining, fabrication, prototyping, procuring raw materials, etc. can help you save a lot of time.
Bhansali Precision Components is one of the most trusted precision components and turned fasteners manufacturer with a total experience of more than four decades. We understand the industry inside-out. Get in touch with us today for your machining requirements.